Precedent

Precedent is a digital experience agency based in London and Hong Kong. Towards the end of 2017 I worked with their Creative Director, Steven Bennet Day, on a new tone of voice for the agency that was more modern and appealing for potential clients. The new tone of voice was to be carried out across all of Precedent's marketing channels: from social accounts to decks and newsletters.

I predominantly worked on the UX and UI of the site which was to inform the rest of the marketing materials (taking a very digital first approach). Their current site hadn't been updated for a while and needed a fresh, clean, responsive design which would let their work stand out.

I was there for the conceptual designs (a lot of the images below are placeholders) with the final site being populated with real content and case studies by their permanent designer Steven Chen.

Role - UX & UI
Agency - Precedent
Client - Precedent
Year - 2017



Each case study would be colour coded to the client, in this example the dark blue of the Edinburgh Business School.

The full screen menu takes up the colour of the active page. For example if the active page was predominantly pink, the menu would be pink. If it was blue, the menu would be blue.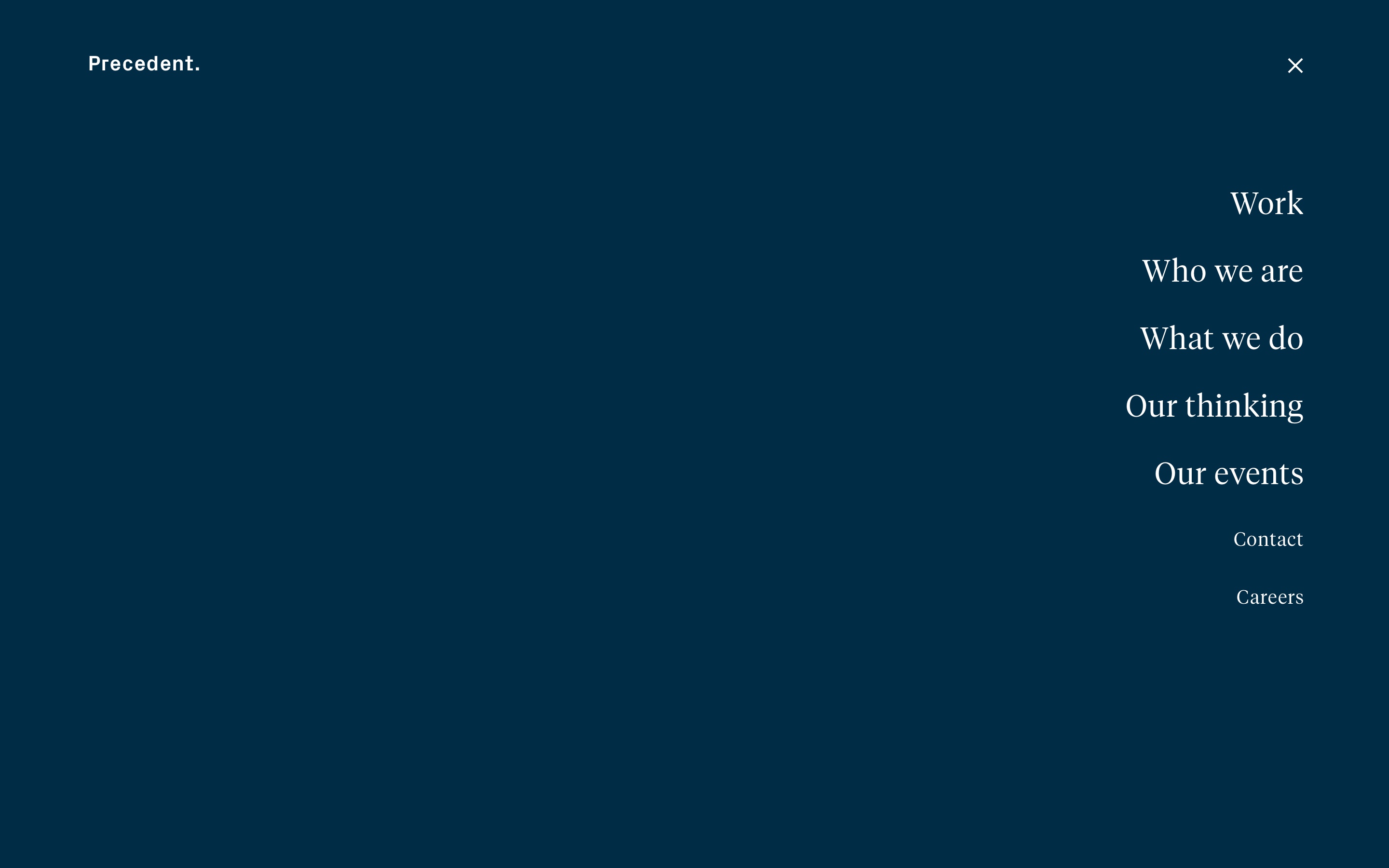 Pages like opinion and about us utilise the same, clean, layout with subtle animation to bring movement and interest to the page.



The contact page would detect the users browser location and display the appropriate office location details, for example if the user was in Edinburgh it would show London as the nearest office.