Lionel


Design concept for a site that would help users to check if their car was ULEZ compliant and recommend similar cars to their own if it wasn't.


Role
UX/UI

Year
2023


Agency
NA

Client
NA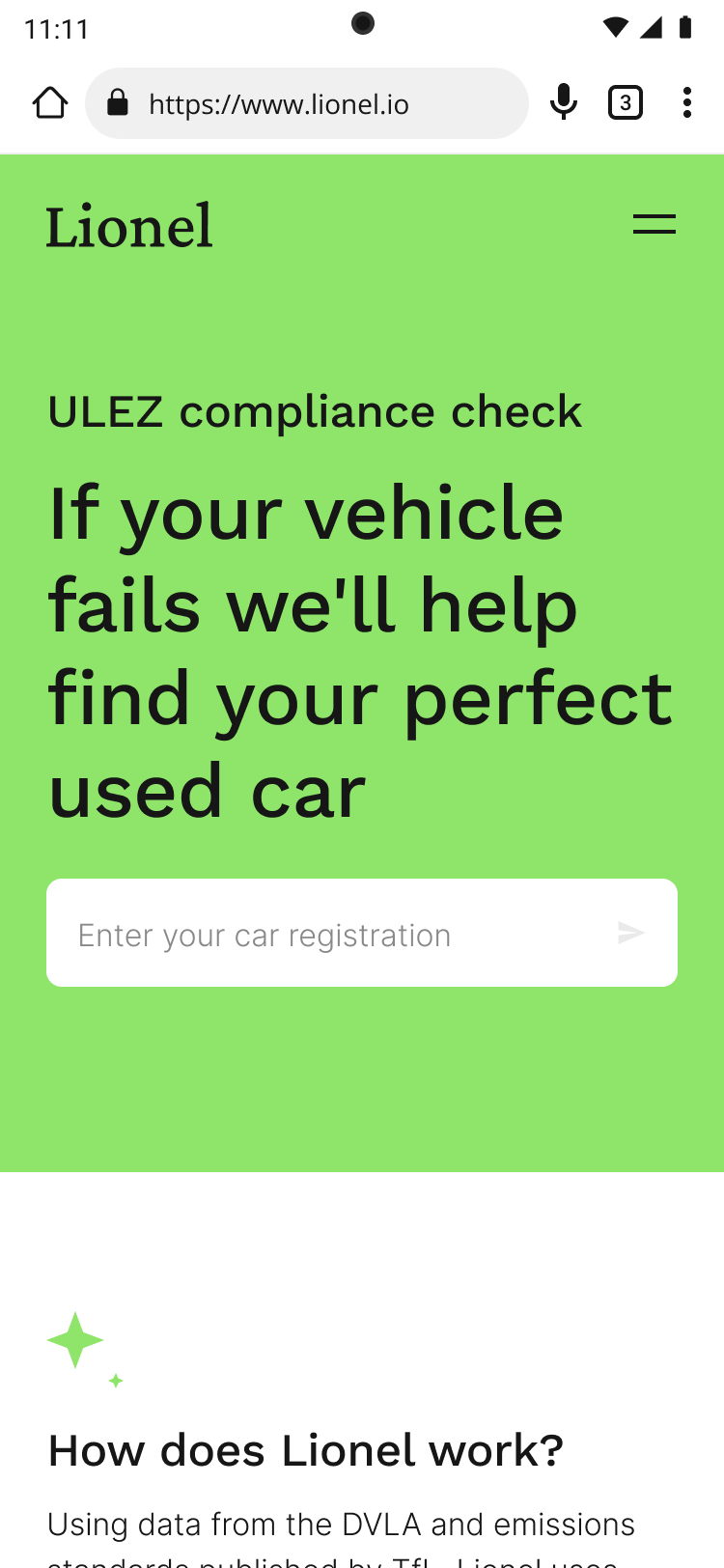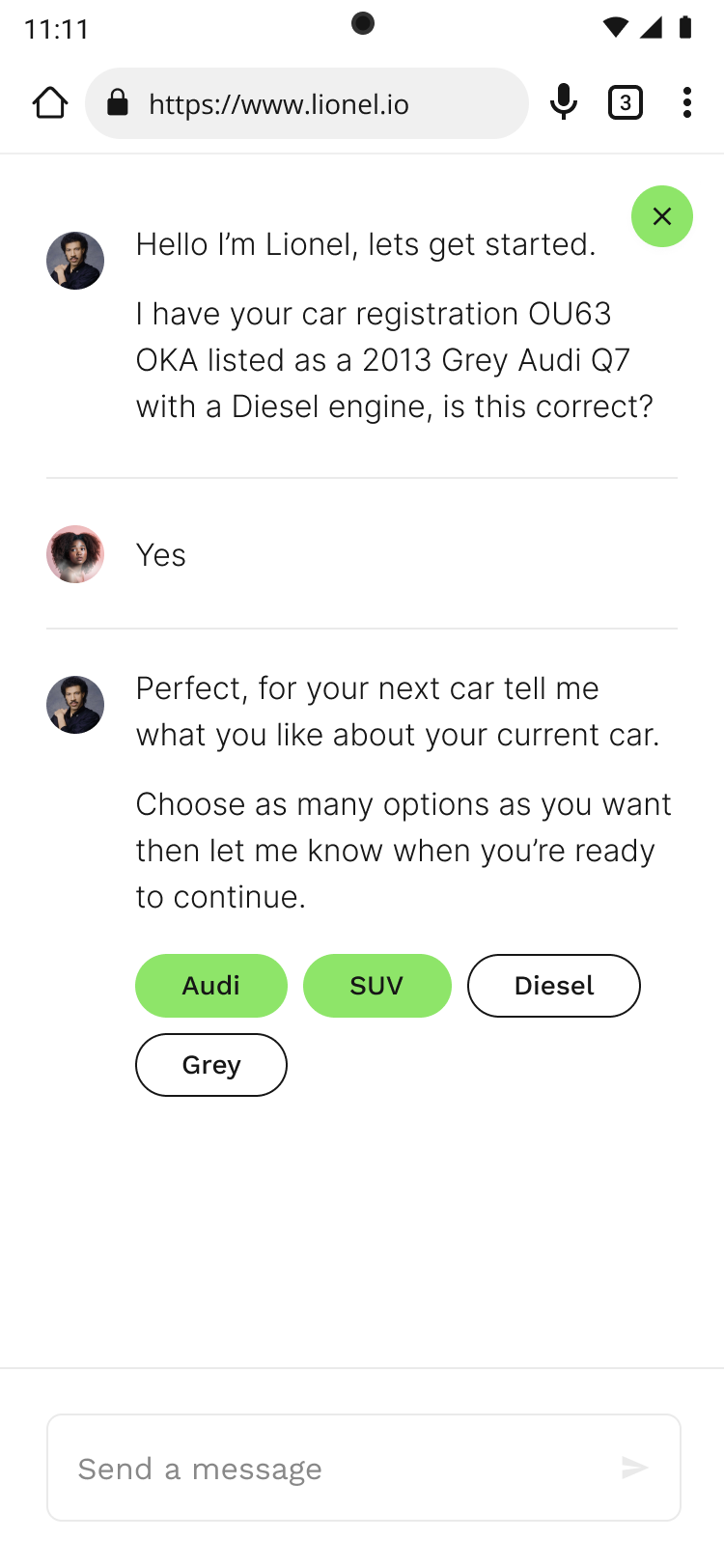 By using an existing car as a starting point (using DVLA data obtained by the cars registration number) we can check to see if it passes the ULEZ test (using TFL ULEZ data).

If it fails we can take the DVLA data and start a conversation around what a user wants in their new car by leveraging what we know about the car (make, model, colour, fuel, type etc) and the abundance of car data available online.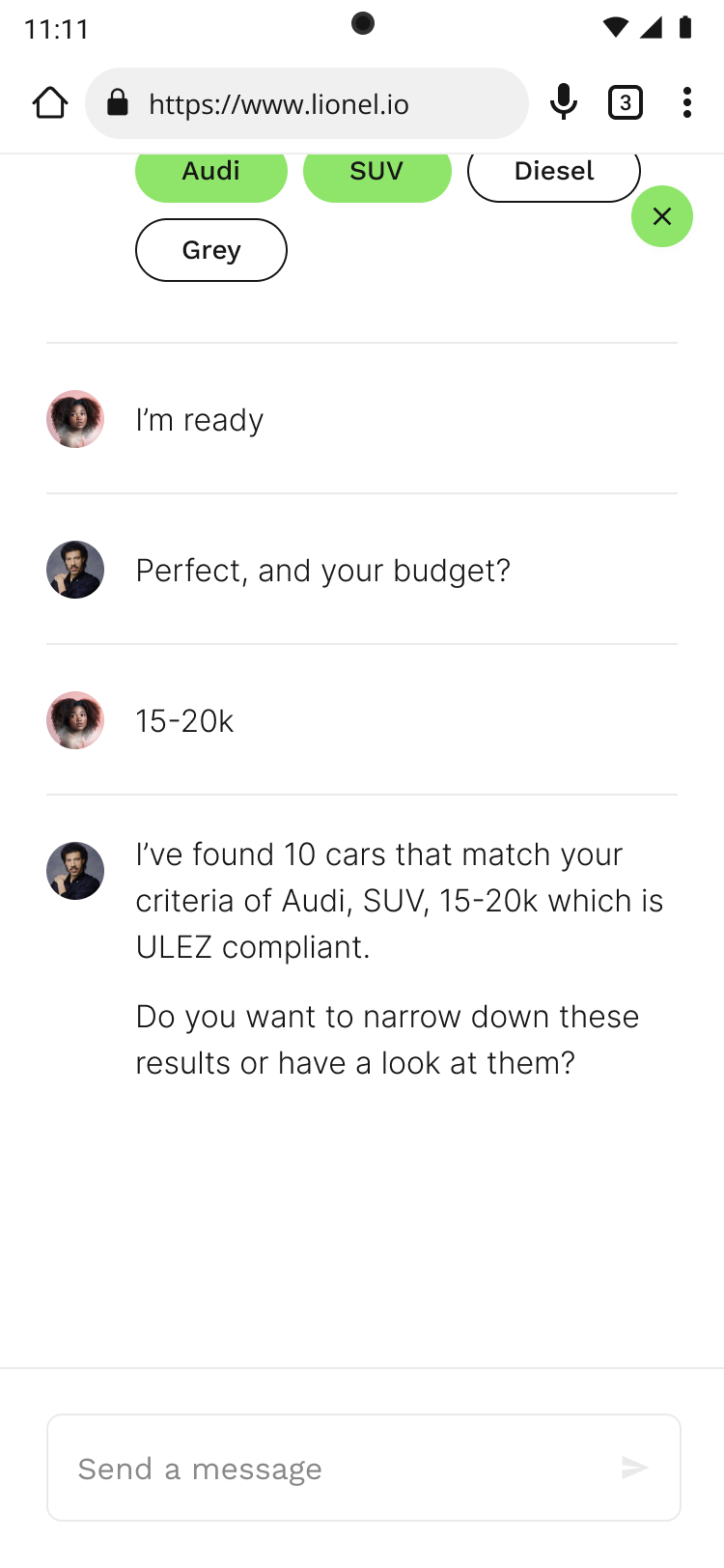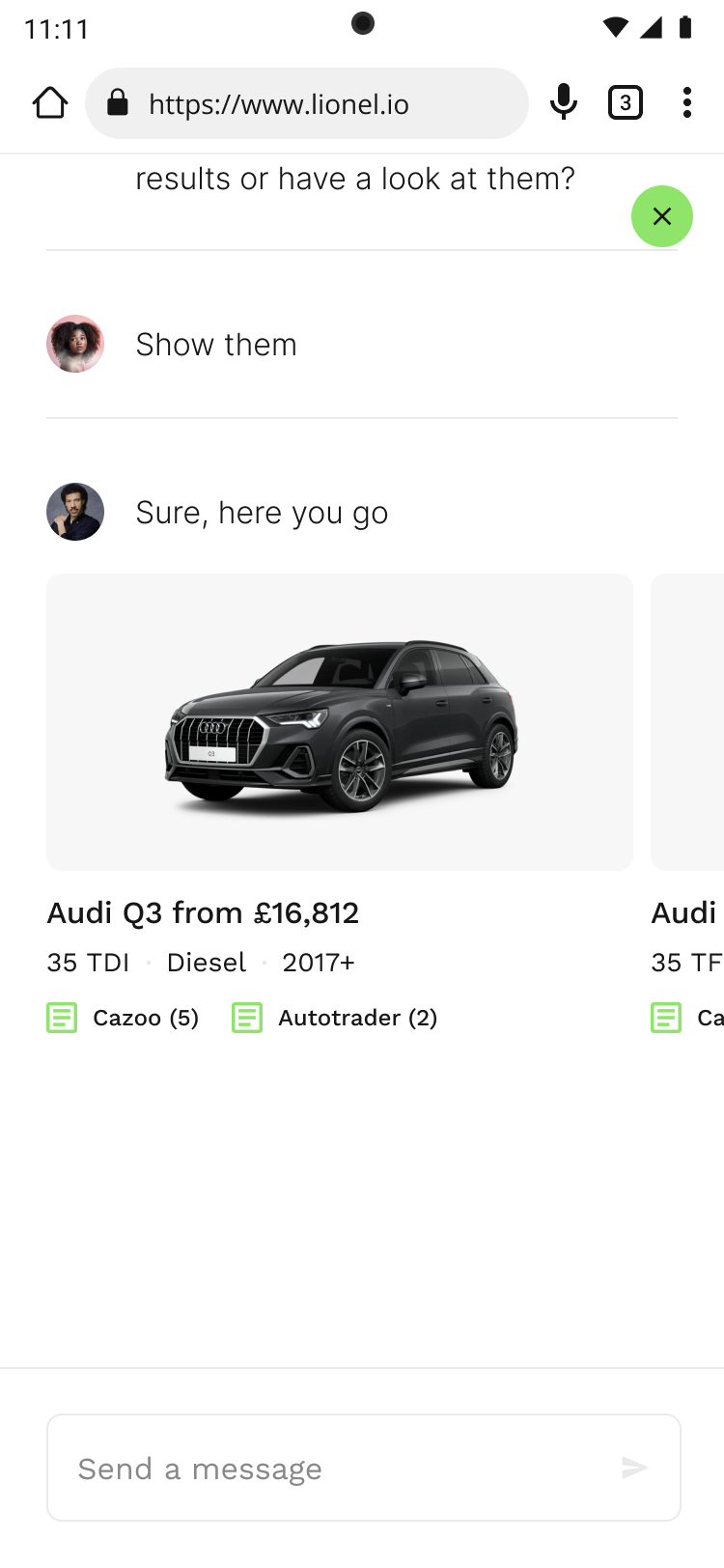 The idea for Lionel came about when my mother-in-law was having to reluctantly replace her 16 year old car for a new car which was ULEZ compliant.
For those not familiar with ULEZ, the
Ultra Low Emission Zone
is a zone around London that was introduced in 2019 to reduce air pollution by charging drivers of polluting vehicles (older cars with petrol and diesel engines) £12.50 a day if they drive within the zone.
The zone was expanded in October 2021 to cover more of London and will be expanded for the third time in August 2023 to cover the whole of Greater London.
This latest extension was the one which I took more notice of as my mother-in-law tried to find a new car that was both compliant and of the same make and model as her current car, whilst not costing a huge amount of money - suffices to say this was a difficult task due to the state of the used car market.
I put together a deck around this concept and a basic prototype that you can see below.
Presentation
Prototype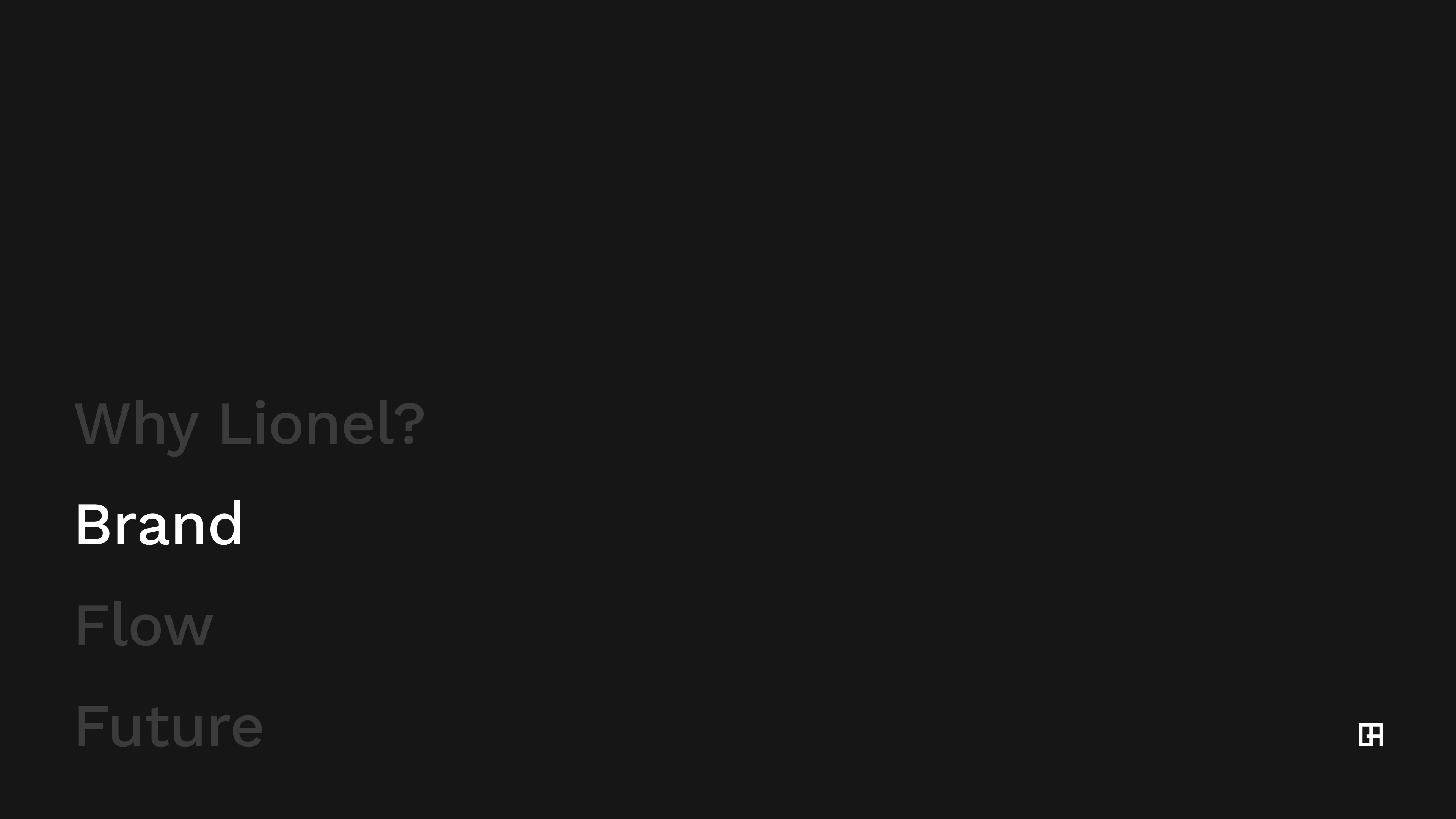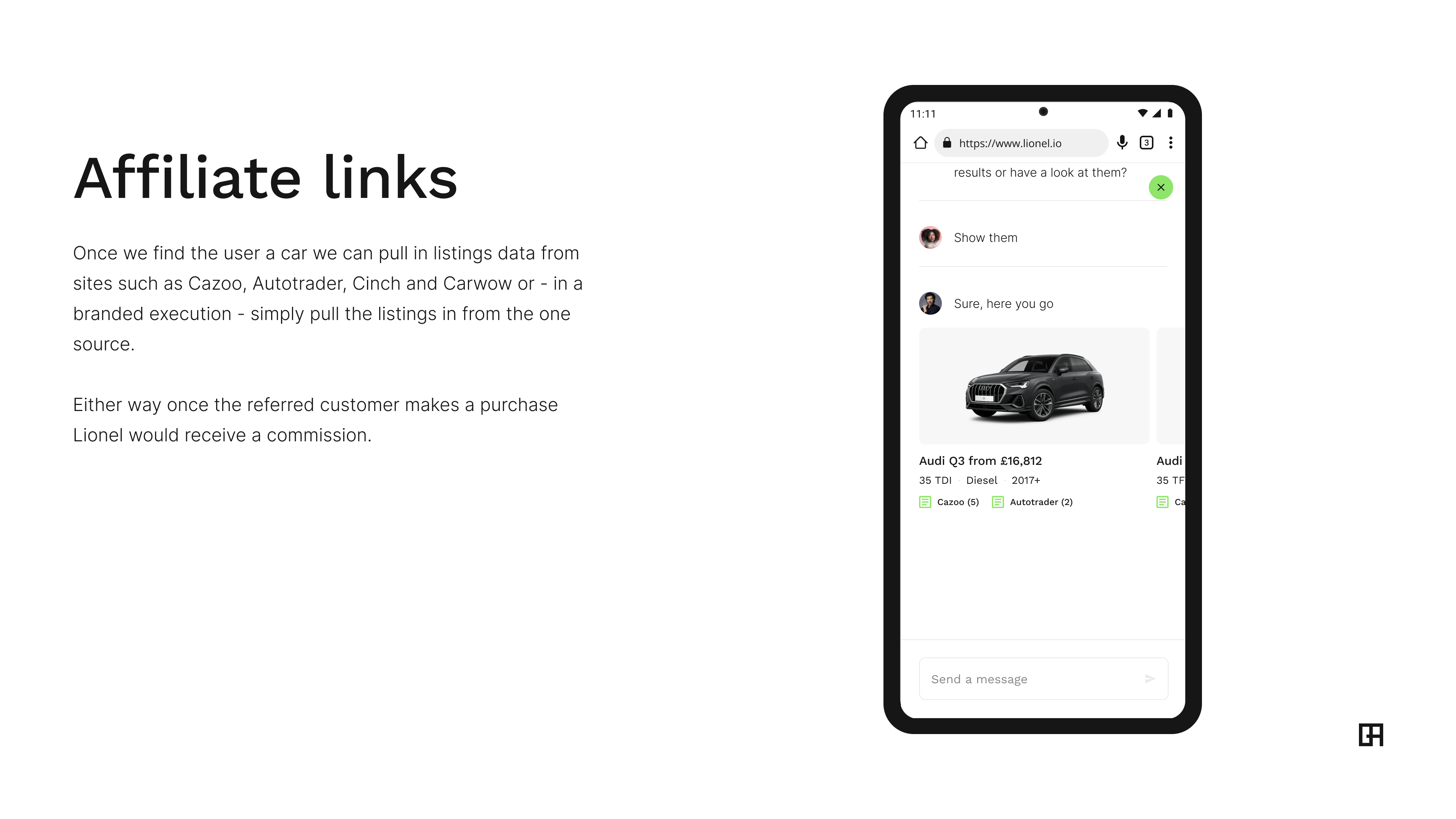 As don't have the development knowledge to explore this further this will remain a design concept.

I would however be happy to speak to anyone who wanted to make this a reality.