Fed

Fed is an organic food office delivery startup founded in 2018 by Abel & Cole. They had used multiple agencies towards the end of 2018 to design and build their site and were looking for a freelance designer to help them make some UX/UI improvements.

For two months I worked directly with their product owner and developers across four releases (a new homepage, product page, ready to eat page, checkout updates and a news section) to help make the site easier to navigate and to also help new customers understand what Fed was about.

Role - UX & UI
Agency - Direct
Client - Fed
Year - 2019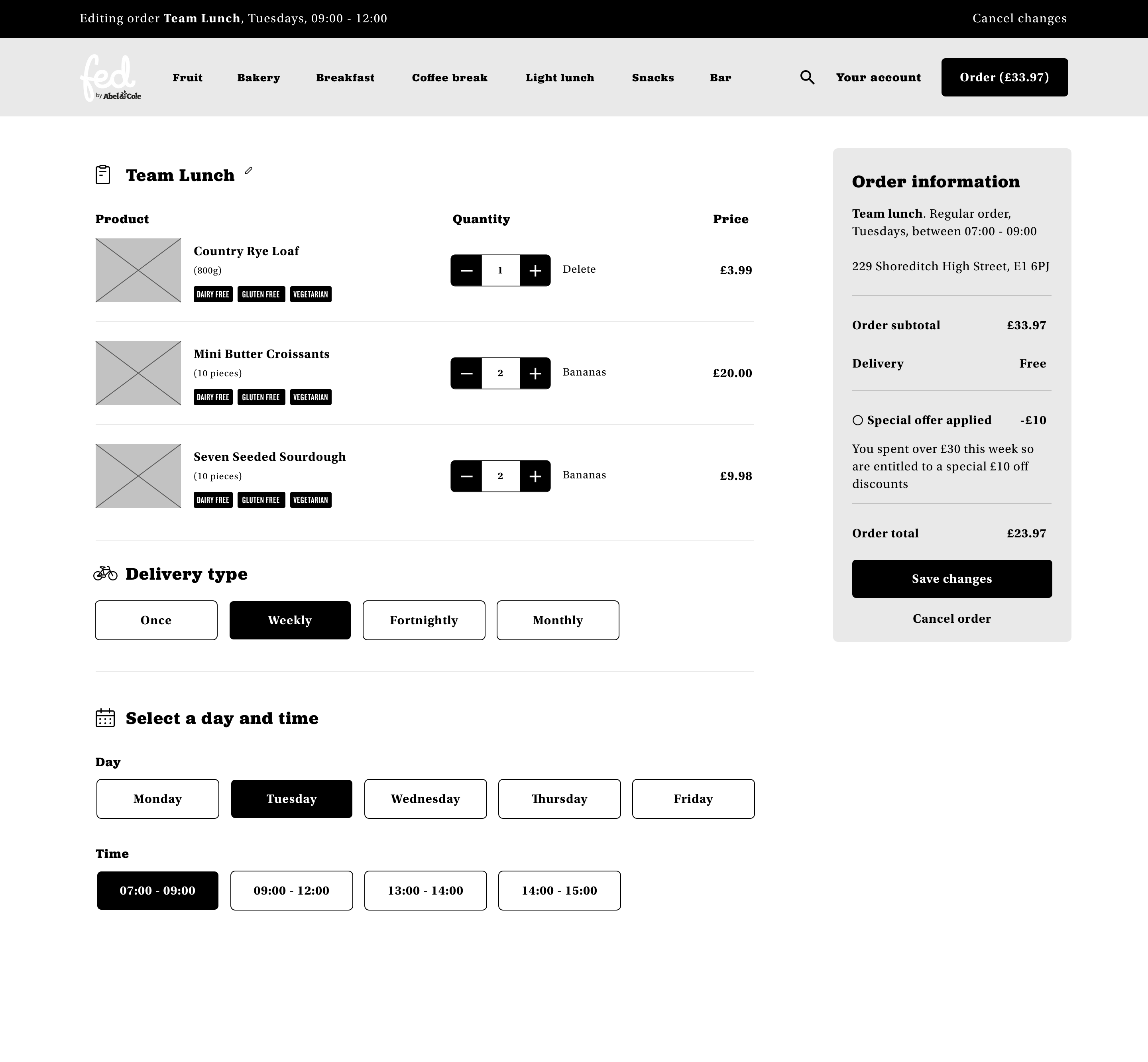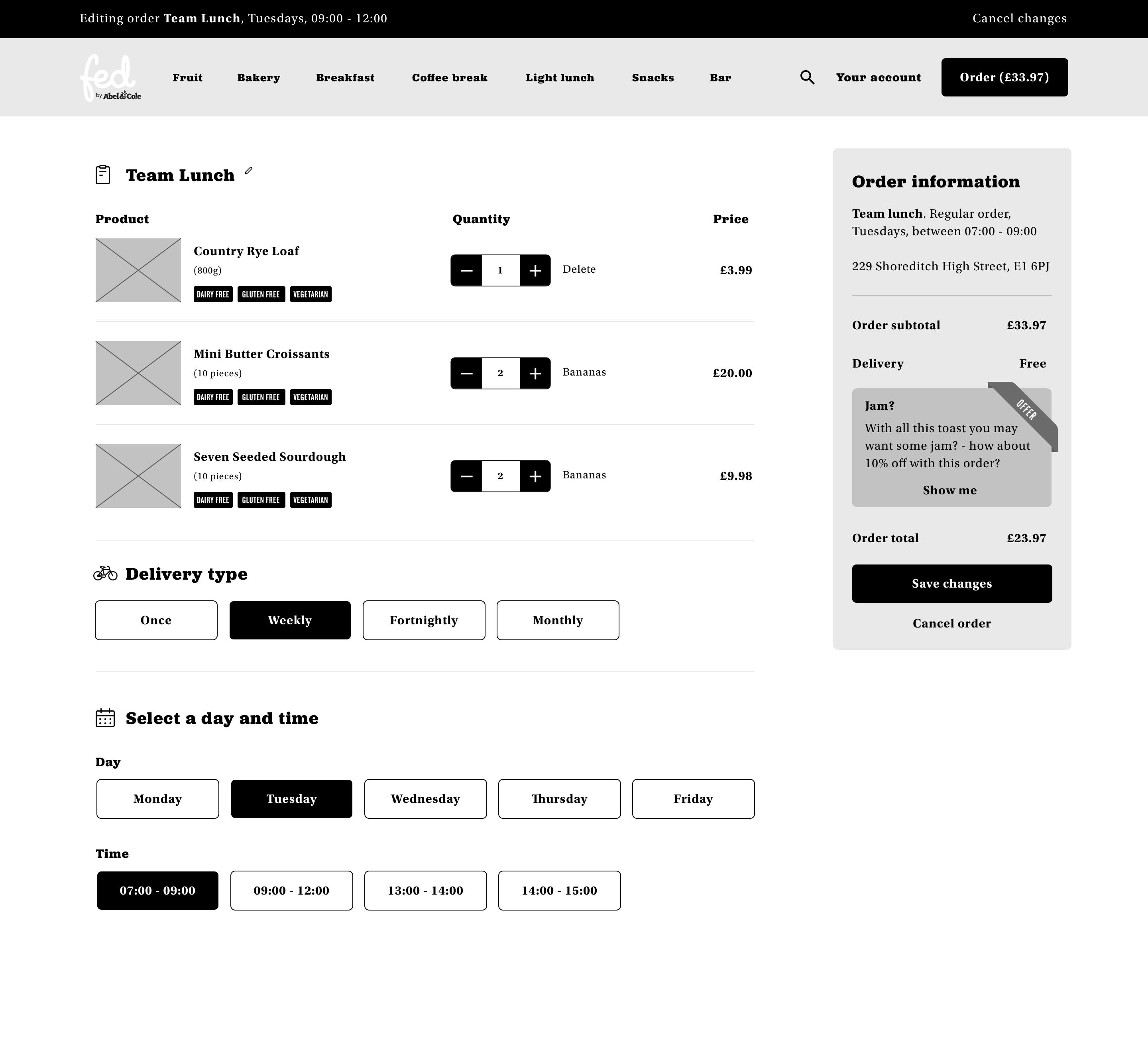 As I was the only UX/UI Designer on the project I wrote up a comprehensive handover document for Fed to use when they hired in another freelancer in the future.

I created a single, tidy, Sketch file which had all the text and colour styles used across the site as well as icons and images.

As I designed more pages across the releases I created modules which were named (such as M0XX_Name) and then tagged in Zeplin for the developers.

This way we could reuse modules across both the designs and the build. As an example, when we came to designing the new ready to eat page we only needed to design two new modules as the rest of the page reused existing ones.